5 Questions To Ask Your Realtor In A Divorce Case
Posted by Katina Farrell on Monday, April 26, 2021 at 7:21 AM
By Katina Farrell / April 26, 2021
Comment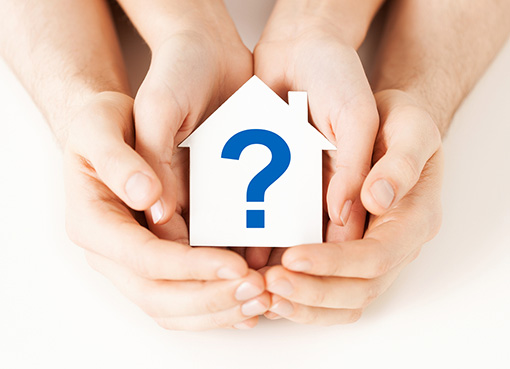 Q1. HOW DO I HANDLE CONFLICT?
Conflict is common:

- Every divorce case has conflict—and that conflict can ebb and flow throughout the process.

Find ways to reduce the Conflict:

- Top divorce agents are trained in how to diffuse conflict that comes into their lane of expertise.

Conflict Prevention:

- Just as important, divorce agents are trained to prevent conflict before it even starts.

Getting Proper Guidance:

-This means they recognize where lawyers and lending experts are needed, and when they need to step in and make suggestions to unstick situations.

Achieving a win-win situation:

- You'll want to hear about specific tactics being taken to reduce conflict and move to resolution.
Q2. HOW OFTEN WILL YOU TALK TO MY ATTORNEY?
Readiness to communicate:

- Many agents will share about their readiness to keep attorneys well informed.

Keeping lawyers updated:

- And lawyers should know what's going on—strategically.

Over-communication

: - If an agent calls an attorney daily, or sends too frequent updates, the lawyer will have to bill for dozens of hours, undermining the value that the agent is bringing to the table.

Knowing the important steps:

- Experienced divorce agents share information at important steps in the process, and bring in lawyers when they are needed to move things forward.
Q3. WHAT TRAINING DO YOU HAVE IN DIVORCE REAL ESTATE?
Type of Training

: - There are several types of training that can equip agents to work in divorce.

Depth of Training

: - The Ilumni Institute provides the most comprehensive training. Local training at bar associations can offer support, and training in mediation and arbitration can be useful as well.

Experience Curve:

- If an agent hasn't been trained, and doesn't have a long experience with divorce cases, the selling couple may have as much experience with divorce as the agent.
Q4. HOW WILL YOU STAY NEUTRAL?
Top Agents are Proactively Neutral

: - Top agents, such as CDRE's have specific, proactive steps to remain neutral. It's one thing to be proactively neutral and a completely different thing to be reactively neutral.

Most Agents are Reactively Neutral:

"I will keep both of your interests at heart" and "I will share all updates to both of you simultaneously" are statements that are common.

What if one client shares something they want to keep secret?
What if there is a surprise that needs to be shared? Is it best to copy both clients on all communication, or should things be messaged separately?
Again, it's vital that the agent have a specific, proactive strategy.
Q5. WHY ARE YOU DOING DIVORCE CASES?
Sales Leads: -

Many agents want to take on divorce cases because they see them as a source of leads.

Passion:

- Often this excitement wanes if they don't have a passion or interest or the proper training in serving in this area. For the agent, like others in the case, divorces can be stressful, and can lead to challenges in navigating complex situations and emotions.

Purpose

: - If an agent can't quickly identify why they care about divorce cases, it's likely they don't have the background to do what is needed to create a successful resolution.

Katina Farrell, CDRE is an experienced Realtor & Managing Broker who specializes in real estate transactions, with expertise as a trained Certified Divorce Real Estate Expert and a Certified Negotiation Expert. She handles the sale of real property in family law cases as a neutral expert. To schedule a complimentary chat and discover more ways Katina can help you resolve the real estate challenges plaguing your divorce or divorce cases, call: 720-295-8848 or email: [email protected]