Douglas County named second healthiest community in the nation
Posted by Katina Farrell on Thursday, July 29, 2021 at 7:17 AM
By Katina Farrell / July 29, 2021
Comment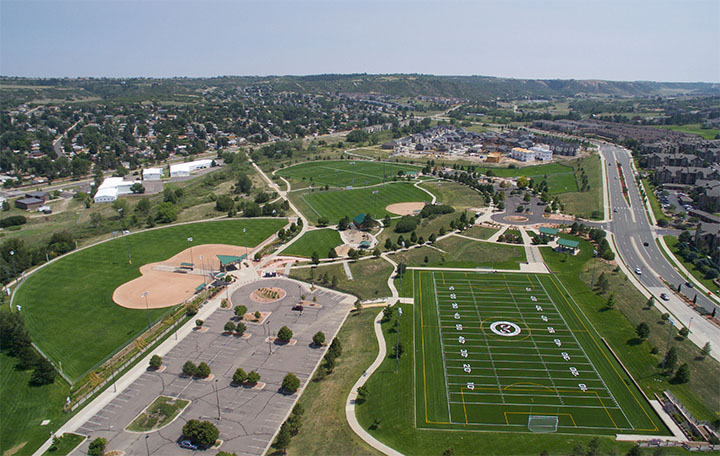 Douglas County has been deemed the second-healthiest county in America, according to the 2021 Healthy Communities rankings by U.S. News and World Report, released in collaboration with the Aetna Foundation.
The county was also ranked second in the nation in 2020 and in 2018. In 2019, it was ranked as the healthiest in the country.
According to the 2021 rankings of the top 500 healthiest communities nationwide, Colorado is home to five of the top 10 healthiest counties in the nation, including Broomfield County as fifth; San Miguel County as sixth; Pitkin County as seventh; and Routt County as 10th.
Now in its fourth year, the Healthiest Communities report and accompanying analysis are based on a methodology evaluating nearly 3,000 counties and county equivalents nationwide across 84 health-related metrics in 10 categories -- community vitality, equity, economy, education, environment, food and nutrition, population health, housing, infrastructure and public safety.
Douglas County's highest-ranked category was economy, with a score of 99.9 out of 100. The county's lowest score was housing, which was 61.6 out of 100.
According to the U.S. News data, about 4 percente of Douglas County's population is without health insurance, and 3 percent are in poverty. Life expectancy is 84 years, which is more than six years longer than the national median.
There is a 91 percent high-school graduation rate and 66 percent of the population has an advanced degree, according to the data. The median household income is $119,730, and 68 percent of the population lives within a half mile of a park.
This year's rankings are accompanied by tools highlighting county-level COVID-19 vaccine rates and other pandemic data, as well as editorial explorations of equity and mental health.
The COVID-19 tools complement the rankings data to highlight the relationship between the coronavirus pandemic and community health. Based on a U.S. News analysis, counties that performed well in the healthiest communities rankings have slightly lower COVID-19 case rates than average.
The project serves as a tool to inform residents, community health leaders and elected officials about policies and best practices for better health outcomes by assessing which communities offer their citizens the greatest opportunity to live a productive, healthy life, according to the release.
More information on the Healthiest Communities rankings, its methodologies and details about Douglas County is available at USNews.com
© Parker Chronicle
Katina Farrell, CDRE is an experienced Realtor, Managing Broker and a Certified Negotiation Expert. To schedule a complimentary chat, call: 720-295-8848 or email: [email protected]