Real Estate in 2022: Five Trends You Need To Know!
Posted by Katina Farrell on Thursday, February 3, 2022 at 5:29 AM
By Katina Farrell / February 3, 2022
Comment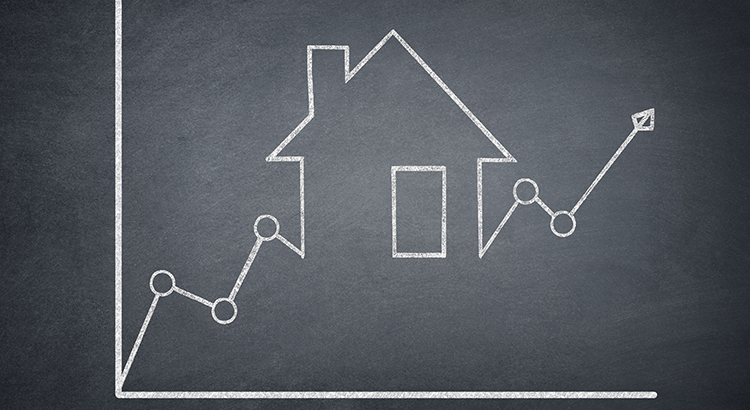 The 2021 real estate market was quite a ride, setting many records across the country. Note that every local market is different; these national trends offer a bird's-eye view of the market in general.
1.HISTORIC HIGH EQUITY
Historic rates of appreciation, especially during this pandemic, have resulted in high equity. In fact, the end of 2021 saw the 117th month of year over year (YoY) increases in price (one quarter short of a decade!). Historically, we expect 4% appreciation in a single year. The past two years represent 7.5 years of typical appreciation. Higher equity means divorcing clients can sell their home and have funds to begin their new life, pay off debts, and afford legal fees. Conversely, the high equity can complicate buy-outs and refinances, because the party keeping the property may have difficulty qualifying for a cash-out refinance.
2.HISTORIC LOW INVENTORY
In 2021, we saw the lowest supply of homes since the 1970s! By the end of 2021, supply was down to 2.1 months. Traditionally, six months of supply indicates a balanced market. Chief Economist Lawrence Yun of National Association of Realtors (NAR) predicts that we might see a slight uptick in inventory due to more home construction, the ending of the mortgage forbearance program and, sadly, the rise in Covid-related deaths among the elderly. This, in turn, will impact price appreciation. "Softer housing demand with more supply will calm the home price growth," Yun says. "Home prices will only rise 3% to 5% nationally." National Housing Inventory 1999-2021
3.RISE IN INTEREST RATES
One thing on everyone's radar lately is interest rates. Increasing rates will have a greater impact on the national housing market in the early months of 2022 than any other factor. Continued on next page. Already in January 2022, interest rates have increased for two consecutive weeks. They started the year at 3.11% and are currently at 3.45%. This increase already eclipses Fannie Mae's prediction that rates would rise to 3.4% by the end of the year. Of course, the rise in interest rates has a direct impact on affordability: Every 1% increase in interest rates has the same effect on a monthly mortgage payment as a 10% increase in price. On the other hand, the rise in rates may keep some speculative buyers — what the New York Times calls "Wall Street landlords" — out of the market. It's helpful to keep the rise in interest rates in perspective. The 30-year mortgage rate is still ultra-low when you consider that between 1971 and December 2020, the rate averaged 7.89%, but between January and October 2021, it averaged 2.93%. Average 30-Year Mortage Rates: 1977-2021
4.AFFORDABILITY CRISIS
Rise in interest rates, skyrocketing price appreciation, low inventory — all these factors have a direct impact on affordability. In all, only 56.6% of new and existing homes sold in the third quarter of 2021 were affordable to families earning the U.S. median income of $79,900.* That's the lowest affordability level since 2012. And it's not just homeowners feeling the squeeze. The 2022 Rental Affordability Report shows that owning a median priced home is more affordable than the average rent on a three-bedroom property. Millions of Americans are struggling to pay rent, especially now that the federal moratorium on evictions has lapsed. *Source: NAHB/Wells Fargo Housing Opportunity Index (HOI)
5.FORECLOSURES
Since the moratorium on foreclosures was lifted in July 2021, default notices, bank repossessions, and auctions spiked by 34% in the third quarter of 2021. Industry experts expect this to continue well into 2022. Todd Teta of ATTOM Solutions says, "Foreclosure starts are very likely to rise over the next six months to a year, with the increase ranging from a tick to a torrent." The rise in foreclosures is due to forbearance programs ending for many borrowers, which kept the rate of foreclosures artificially low during the pandemic. It remains to be seen how financial institutions will work with struggling homeowners to keep them out of foreclosure in 2022.
DIVORCE AND REAL ESTATE IN 2022
What do these trends mean for your clients who need to sell or refinance? Well, it depends. For those with high home equity, selling could be the best way to split the profits and get on to their new respective chapters. And because the market continues to favor sellers, they're likely to maximize their profit. For others, it will be difficult to find an affordable place to go, especially if they can't qualify for a loan. Whatever the details of their case, feel free to reach out with any questions about our local market or if you need market valuations.
© Laurel E. Starks, Realtor®, Cdre™ Founder, And Court-Appointed Real Estate Expert
Katina Farrell, CDRE is an experienced Realtor, Managing Broker and a Certified Negotiation Expert. To schedule a complimentary chat and discover more ways Katina can help you, call: 720-295-8848 or email: [email protected]