Same Sex Divorce Listings: Complexities & Legalities
Posted by Katina Farrell on Friday, June 25, 2021 at 7:18 AM
By Katina Farrell / June 25, 2021
Comment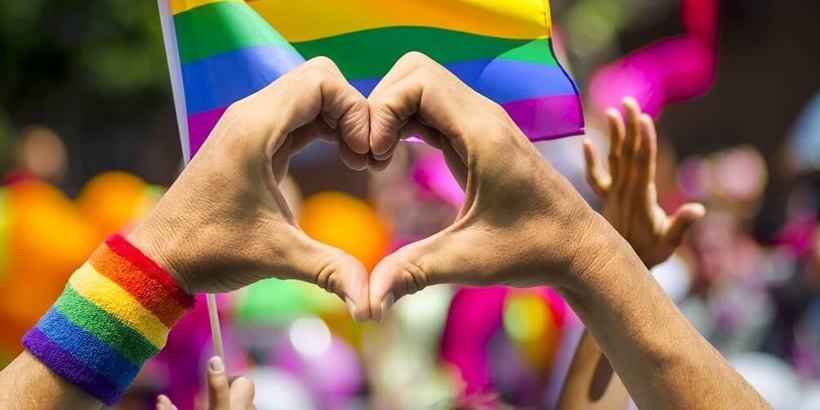 June marks an historical milestone for civil rights as the landmark case, Obergefell vs Hodges, paved the way in 2015 for same-sex marriages to become legal throughout the United States.
Before Obergefell vs Hodges, states were left to create their own laws and many had Civil Unions or Domestic Partnerships before marriage was an option. Therein lies the complexity and uniqueness to the legalities involved in same-sex divorces vs those in heterosexual divorces.
Pilgrimage to the Alter Complicates Divorce: You may recall many years ago when some states such as Vermont, Massachusetts, and California were more progressive than others and first legalized same-sex marriage. Elated, couples migrated to those states to effectuate their nuptials and then returned to their home state to carry on with their lives. Fast forward, they divorce. According to Emily Haan, a family law attorney for the National Center for Lesbian Rights, "Several states still require non-resident same-sex couples who were married or joined by civil union there to meet multiple requirements before a dissolution of their union will be granted."
Married, and Then Some: Because of the way in which marriage equality laws evolved, many same-sex couples partook in the Civil Unions, then in Domestic Partnership arrangements, and then officially married when that was permitted by law. Therefore, they can have multiple legal relationship statuses. According to William Singer (an attorney who represents LGBT clients with Singer & Fedun in Belle Mead, New Jersey), in many states, the courts are still struggling to resolve which relationship status takes precedence for the purposes of dividing property in a divorce settlement. Do they factor in property that was jointly owned as far back as the couple's first legal union, or back to when marriage became legal in their state?
A Future with Multiple Relationship Statuses: Untying a marital knot does not automatically squash civil unions or domestic partnerships. As Shelly Gigante writes in Mass Mutual's blog, "Leaving anything in tact can prevent them from remarrying down the road. Further, any future marriage could be deemed null and void, which might jeopardize that individual's position in a division of property — or child custody — in the event that marriage also ends in a divorce."
The Bottom Line
When a couple is going through a same-sex divorce, there is need to pull title very early to establish who holds title to the house - a former partner could still have ownership or a stake in the equity.
Do not assume that proceeds distribution will be a non-issue. Depending on how many layers of legalities and rights to the property there are, this could put a big snag in cooperation.
If there is an ongoing divorce or break-up, there is need to engage an attorney who specializes in same-sex dissolutions, preferably before getting started with the listing.
© LAUREL STARKS, CEO, Divorce Real Estate Institute
Katina Farrell, CDRE is an experienced Realtor, Managing Broker and a Certified Divorce Real Estate Expert. She handles the sale of real property in family law cases as a neutral expert. To schedule a complimentary chat and discover more ways Katina can help you resolve the real estate challenges plaguing your divorce cases, call: 720-295-8848 or email: [email protected].