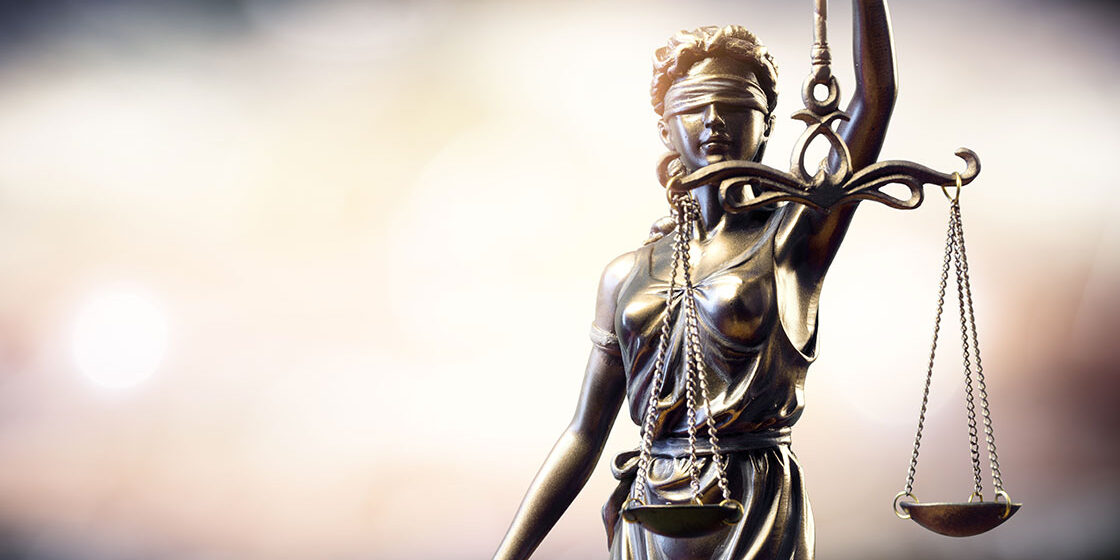 ATTORNEY DOCUMENT ORDER
This is a complimentary service provided by Katina Farrell, CDRE to the legal community for the purposes of providing documents and data necessary for real estate issues in family law matters. Complimentary Documents you can order include:
Grant Deed
Deeds of Trust
Legal Description
Property Profile
Fair Market Valuation
Fair Market Rental Valuation
Chain of Title
Other (Please specify what you are requesting)
For Court-ready Fair Market Valuation reports, there is a fee involved. Therefore, please contact our office to place an order for formal valuations.The standard turn-around time for data requested is usually 24-48 hours. Should your needs require a faster turn-around, please contact Katina directly on 720-295-8848. You can submit your documents request via our Attorney Portal: www.DenverDivorceAgent.com
RAISING THE BAR: CLE FOR FAMILY LAW PROFESSIONALS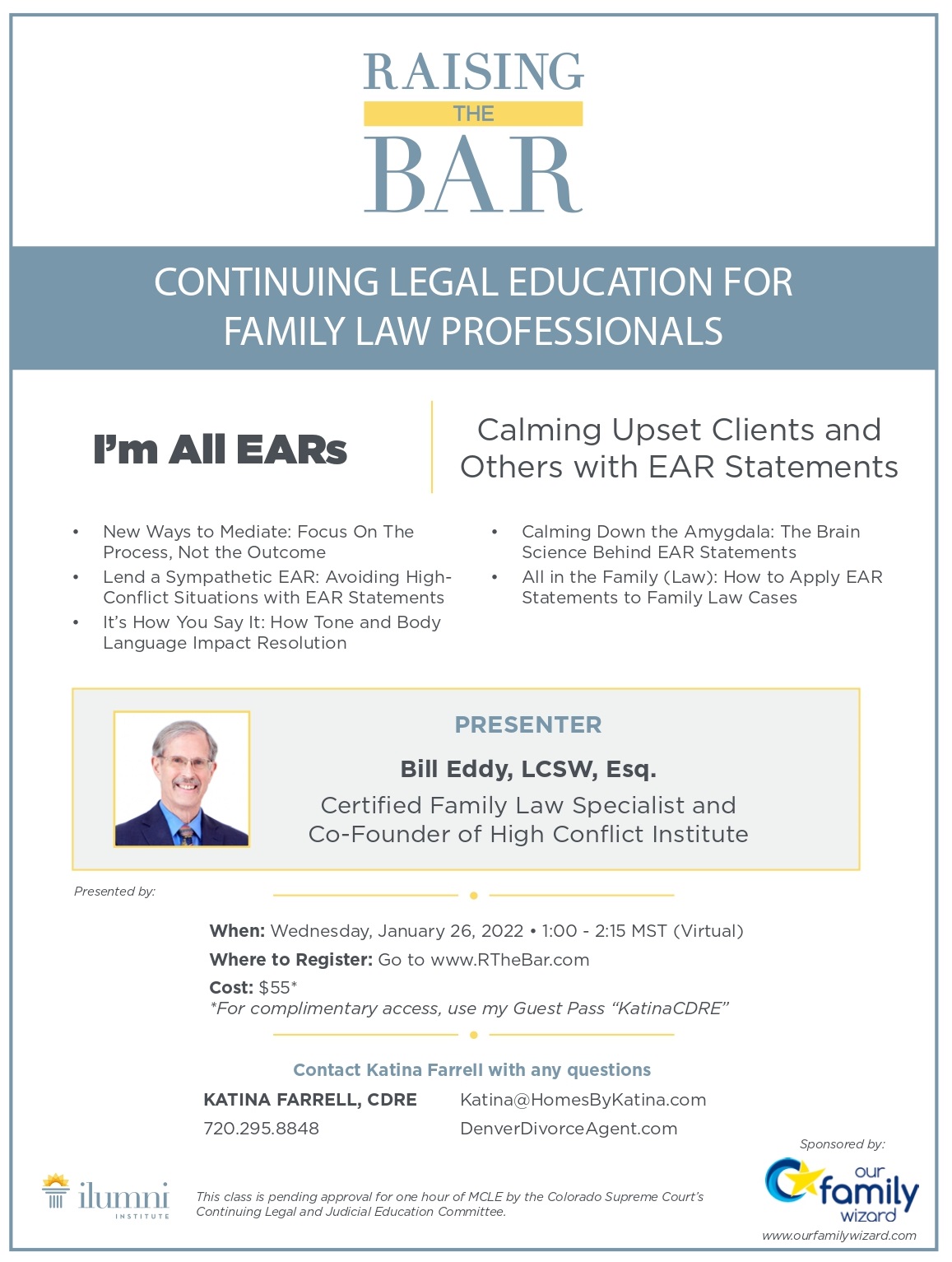 Katina, CDRE invites all Colorado Family Law Attorneys to this month's insightful Raising The Bar CLE. Join us as we explore the topic: "I'm All EARs: Calming Upset Clients and Others with EAR Statements" with Bill Eddy, Esq., the co-founder of the High Conflict Institute.
In this presentation, Mr. Eddy presents his EAR Statement model of dealing with upset people. EAR stands for Empathy, Attention, and Respect, and the model gives a practical approach to high-conflict situations that not only allows both sides to feel respected, but sets up the foundation for continuing ongoing communication that will support resolutions for real issues.

Below is additional information, to register:

Date: January 26, 2022
Time: 1:00 - 2:15 PM MST
Cost: $55*
Register Now: cle.rthebar.com
*For complimentary access, use my guest pass "KatinaCDRE"
HAVE A QUESTION OR NEED SPECIFIC INFORMATION?
Please fill out the form below and we will get back to you as soon as we can!