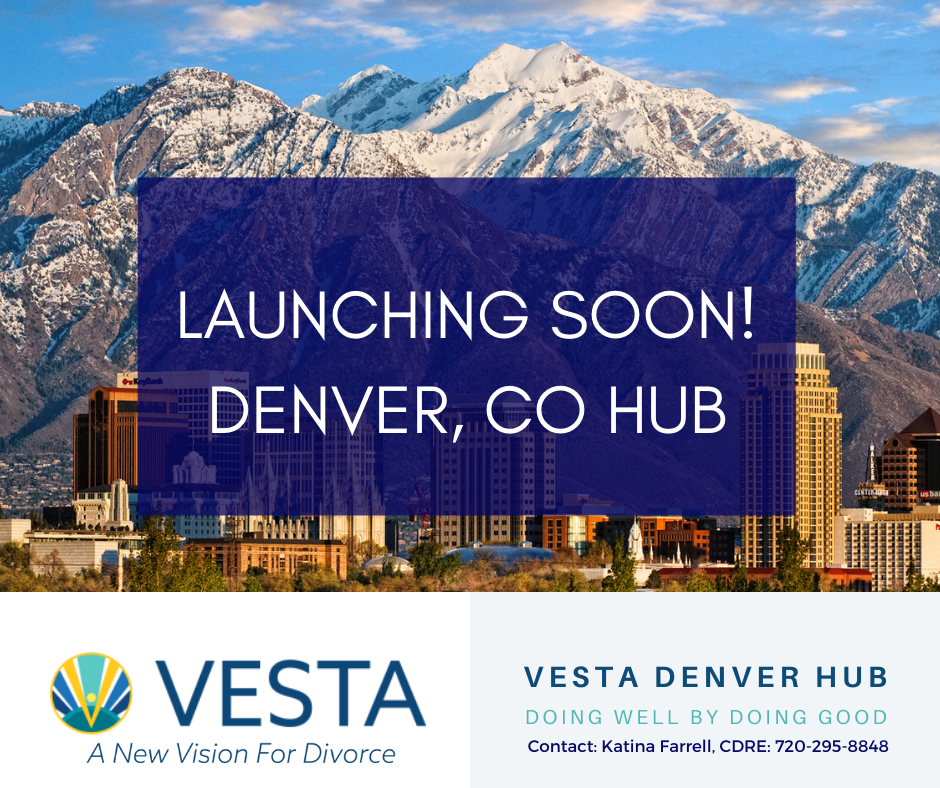 Katina is excited to partner with Vesta to share her experience in serving people navigating the complexities and the usually highly emotional divorce process. She firmly believes that, during this challenging time, having an experienced and supportive team around you can make all the difference in your financial future and your emotional well-being.
Working closely with and understanding other divorce professionals' roles allows her to see the client more broadly. In addition, this collaborative environment helps her understand and appreciate the fact that the client almost always has needs beyond her own professional expertise. With Vesta, she has resourceful referral partners to support all stages of the divorce process.
An experienced Real Estate specialist, Katina serves as one of the expert professionals at the soon to be launched Colorado Hub. The hub will include specialists from the service areas needed to navigate the divorce process – emotional, financial, legal, parenting, real estate, and more. In addition, a full slate of complementary events will be held periodically where you can connect with accomplished professionals and get the information and support you need. These offerings and events often lead to better experiences and outcomes during the divorce process. It's essential to have expert guidance and a supportive community during the divorce process.
Through Vesta, you can draw insights from Katina's over 20 years of expertise in both traditional Real Estate and Divorce Real Estate. As a Certified Divorce Real Estate Expert (CDRE) and Certified Divorce Specialist (CDS), Katina's role is to help navigate the sale of the marital property as a neutral, unbiased third-party expert. She has specialized training and follows specific systems and processes to reduce conflict and generate the best net results for both parties.
We are excited to announce the launch of the Vesta Denver CO Hub.
Our very first Divorce Bootcamp is scheduled for February 8, 2022 at 12:00 MST.
You can learn more here: Vesta Denver Hub and discover how you can register for our upcoming COMPLIMENTARY divorce events.
If you are looking for one-on-one professional divorce services, we are here to guide you to the right experts and help you to build your team. If you have any questions, feel free to connect with Katina Farrell, CDRE on 720-295-8848 or email [email protected].
HAVE A QUESTION OR NEED SPECIFIC INFORMATION?
Please fill out the form below and we will get back to you as soon as we can!